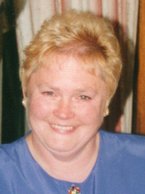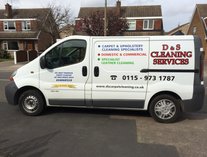 WE MOVE AND REPLACE FURNITURE

ODOUR REMOVAL

END OF TENNANCY CLEANS

RUG CLEANING

PET ODOUR REMOVAL

FULLY INSURED

99% OF STAINS REMOVED
WELCOME TO:

D&S CLEANING SERVICES
Average Through Lounge Carpet £50.00. Average Hall Stairs Landing £50.00.
Average 2 Bed House £80.00. Average 3 Bed House. £95.00. Average 4 Bed House. £110.00
The more carpets you have done the cheaper it works out.
There's nothing better than nice clean carpets in your home or office. Having them professionaly cleaned by someone who knows what they're doing, with the expertise to do it right. getting rid of those unsightly traffic lane areas in doorways and in front of sofas and chairs, etc. Plus removing odours spot marks and 99% of stains leaving your carpets fresh and clean. call Jackie on:
With 35 years experience in the Carpet and Upholstery cleaning industry wer'e able to give your carpets that thorough deep down clean by only using the very best cleaning agents and powerful industrial extraction cleaning machines that give fast drying times, and that are able to reach to the bottom of the pile flushing out all that dirt and allergens etc. leaving your carpets satisfyingly clean.
We make sure the cleaning agents that we use are safe, and are free from harsh chemicals and detergents and will have no harmful affect on pets or children, will not aggravate asthma sufferers. you can feel confident that you will be happy and pleased with the end results.
Very happy with work carrried out. Sue.
Love it when you've been and cleaned my carpets. Lynda. Stapleford.
Thank you so much my carpets look so much better
Sam. Bingham.
Great job. Many Thanks. Jonathan. Merchant Properties.
Carpets cleaned really well as always. M.B.M. Properties. Derby.
Lovely and clean once again.
Clare. Chilwell.
Very good job, carpets nice and clean, particularly around kitchen exits.
Sweetwater Restaurant, Calverton.
Turned up on time, very professional. just what you want from a business. Tony Dennard.